Now Offering BOTOX® & Fillers
We are pleased to welcome Dr. Imran Dar, M.D. to our practice.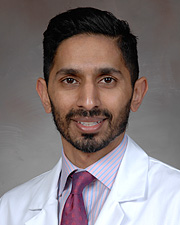 Dr. Imran Dar, M.D. is a certified provider of Botox® and filler injections. We currently offer the following injections in our Houston office.
Juvederm ®
Juvederm Ultra ®
Restylane ®
Botox® can be used to reduce lines and wrinkles on the forehead, crows feet around the eyes, as well as other areas. Botox® cosmetic works by weakening muscles that cause facial expressions. Botox® is administered in one visit and is a very simple procedure. Results generally last 3 months and after more applications results typically last longer. With continued use the muscles begin to relax more.
Juvederm® is a safe and natural based cosmetic dermal filler that restores volume and fullness to the skin to correct facial wrinkles and folds like the nasiolabial folds. Depending on the area treated, results may last up to one year.
Restylane ® The Restylane family of products includes Restylane, Restylane-L, Perlane, and Perlane-L. These products can be used to add volume and fullness to the skin to correct moderate to severe facial wrinkles and folds, such as the lines from your nose to the corners of your mouth (nasolabial folds). Restylane andRestylane-L may also be used for lip enhancement in patients over 21 years.
Our office is currently offering specials on all 3 products.
Call today to book your appointment.